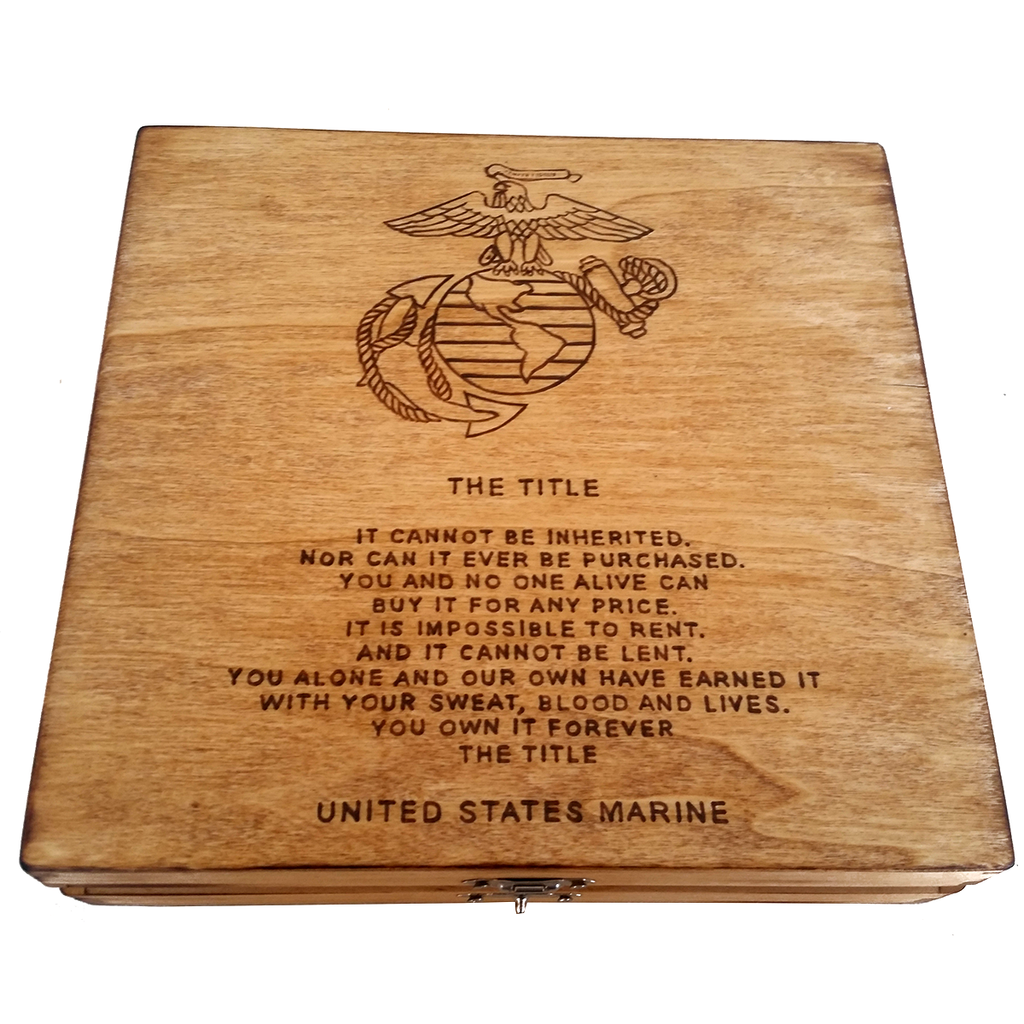 Have a question about this product or request a custom order?
Contact us!
The Title - United States Marine Corps Keepsake Box
"The Title - United States Marine" keepsake box makes for a perfect boot camp graduation gift. The box has the Eagle Globe and Anchor (EGA) and the poem "The Title" burned into the top of the wood box by hand. The edges of the box are burned to give it a nice rustic/aged look and finished with an oak stain. The inside top and bottom of the box are lined with red felt.
You may order this item with boot camp graduation information burned into the bottom of the box. Please enter the information in the requested field and select the appropriate option. Sample information at the bottom of this page.

Dimensions:
About 8" square and about 1.75" tall
Inside: About 7.75" x 7.75" x 1" (1.5" including space inside lid)

Perfect for that devil-dog in your life that is about to graduate boot camp.
Sample boot camp graduation information:
JOHNNY BEGOOD

2ND BATTALION
ECHO COMPANY
PLATOON 2175

MCRD SAN DIEGO
JANUARY 20TH 2015

or

MCRD PARRIS ISLAND
FEBRUARY 1ST 2015
---
Share this Product
---
More from this collection